Tap is the Perfect Input Solution for Augmented and Virtual Reality
This article was edited using InstaText AI editor:
InstaText Intelligent Editor - Limited Offer
20% off original price - InstaText is AI-powered writing and editing tool for business, academic and private use.
9,99€
The Plug & Play, All-In-One, Wearable Keyboard, Mouse & Air Gesture Controller
Principle of Operation
The Tap Strap consists of five flexible rings, connected together by strips of braided nylon. Each ring contains a three-axis accelerometer, and the thumb ring also contains a six-axis IMU, an optical mouse chip, haptic element, battery, and circuit board. The nylon braid contains conductors that bring the signals from the sensors to the circuit board, where an MCU collects the data, derives the tap combination, and transmits the information via Bluetooth.
The Tap Strap operates in three modes that are automatically activated based on the position of the users hand. The default mode is Keyboard Mode. When the user rests their thumb on a surface, Tap switches to Mouse Mode, and when the thumb is lifted, it switches back into Keyboard Mode. When the hand is turned so that it is perpendicular to the surface, (like shaking hands), then Tap goes into Air Mouse Mode, and when the hand is turned parallel to the surface, (the palm is facing down), it switches back to Keyboard Mode.
What can I do with Tap?
Tap works with nearly every Bluetooth enable device that accepts HID input and is an ideal product for:
Texting on your phone, tablet and computers
Typing up emails, letters, poems, papers
Searching on SmartTV's, Apple TV, Amazon Fire, Virtual Reality, Phones,
Tablets, Computers & Laptops
Editing spreadsheets on laptops, tablets and computers
Controlling PowerPoint Presentation
Navigate around your computer, tablet & smartphones with the mouse unit
Select, Copy, Paste, Drag & Drop files, folders and apps using the mouse
Creating loops and other effects in music product applications
Turning complex macros into simple finger taps
Controlling your favorite videos games on PC and Mac
Controlling CAD Modeling software
And much more
The Major Tech Companies Believe that Augmented Reality is the Computing Platform of the Future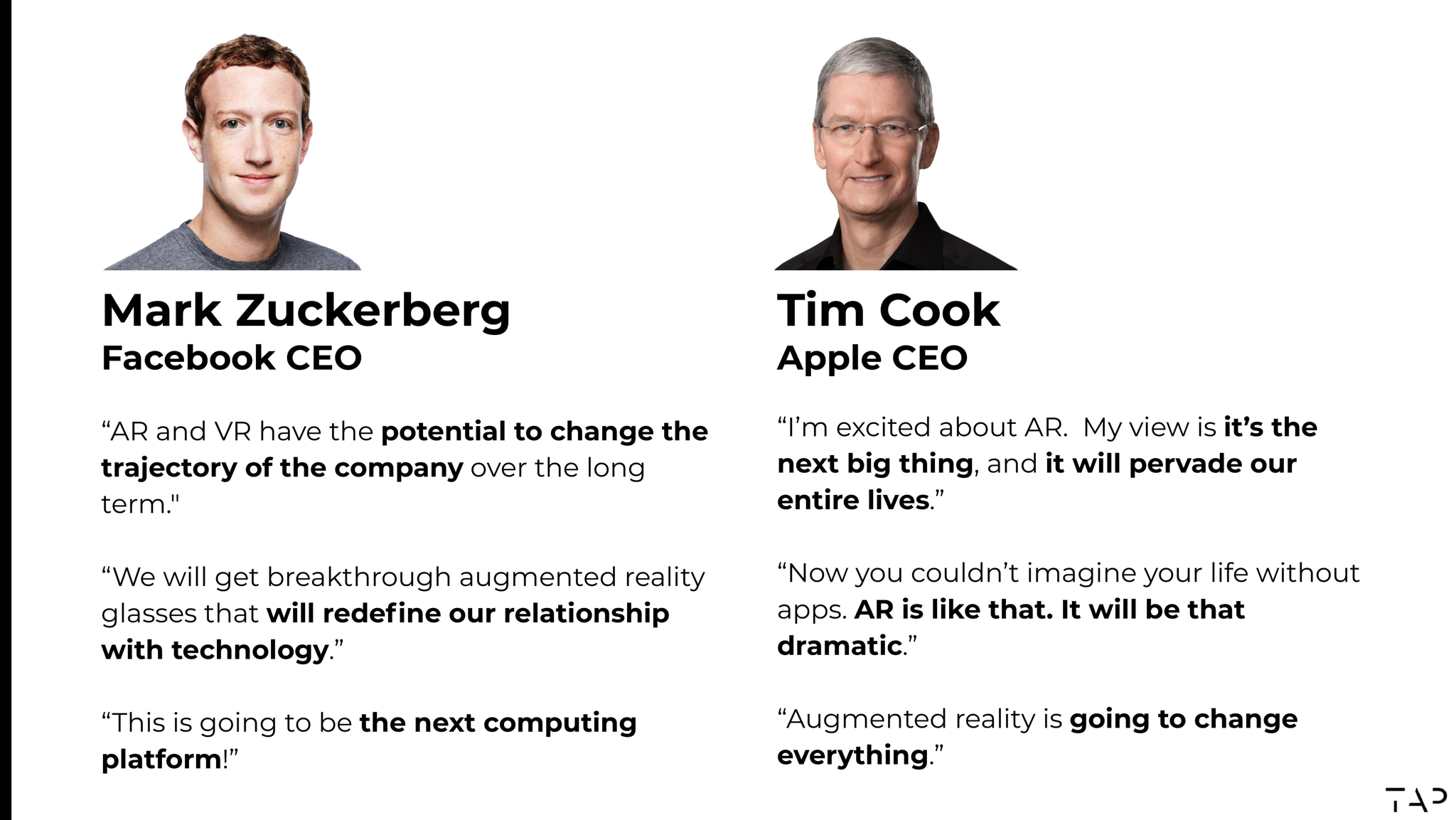 AR and VR Have Unprecedented Market Potential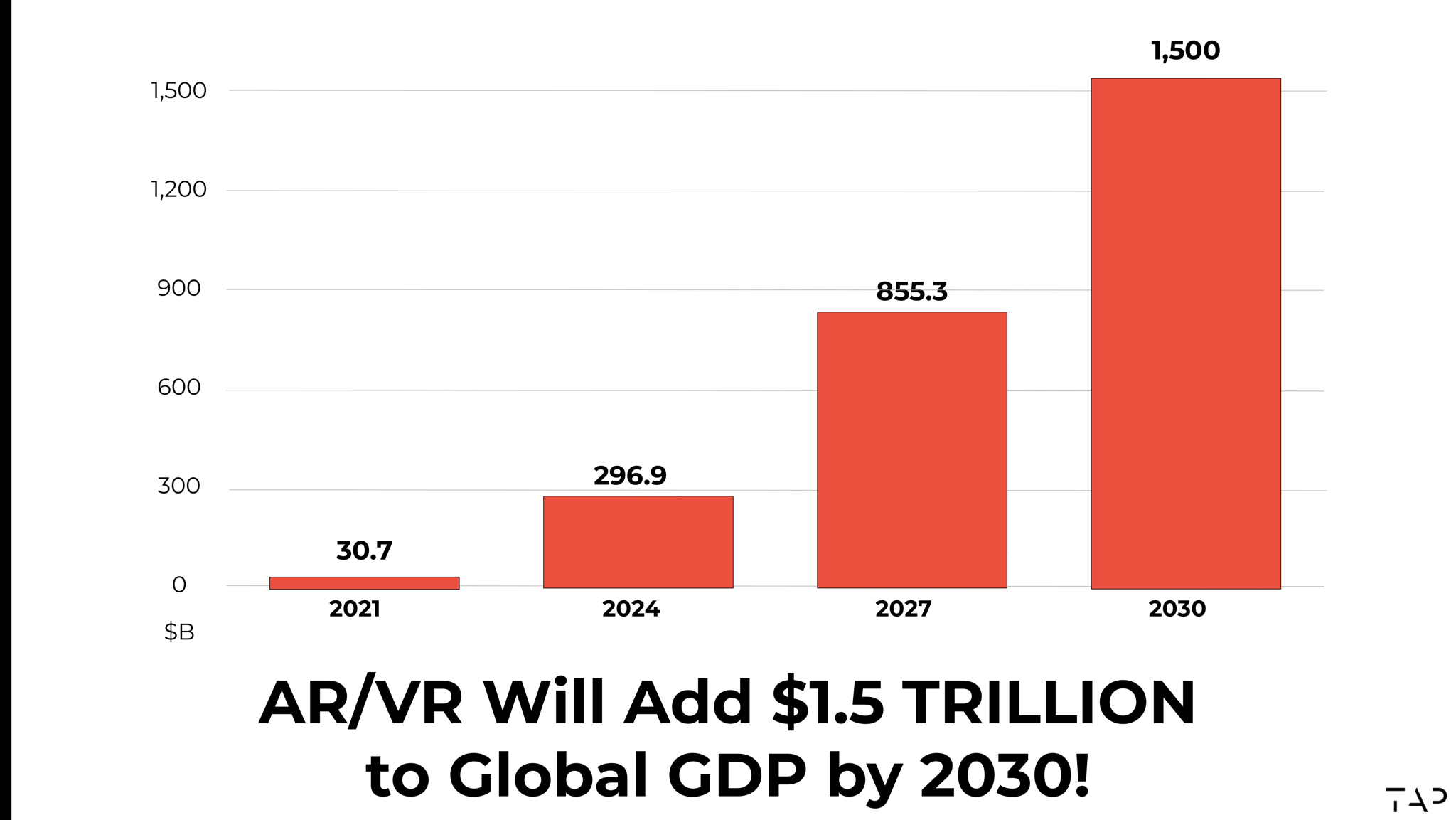 Source: https://www.pwc.com/seeingisbelieving
Current Solutions for Entering Text and Navigating Menus in AR and VR are Slow, Error Prone, and Frustrating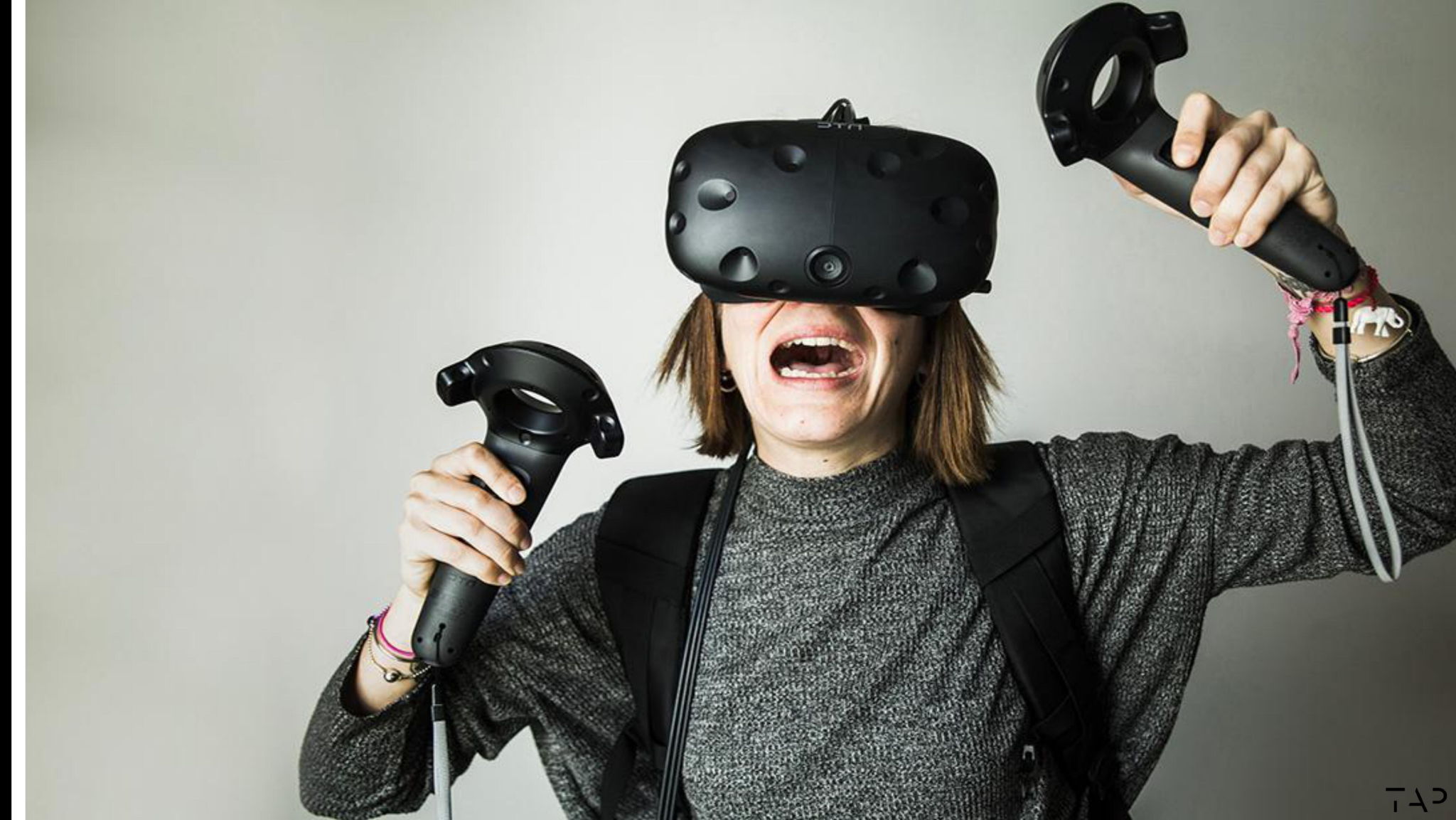 Tap is Fast, Easy, Accurate, and Eyes Free. It is the Perfect Input Solution for AR and VR
We are Preparing to Release a Wrist Wearable Tap that will Greatly Expand our Market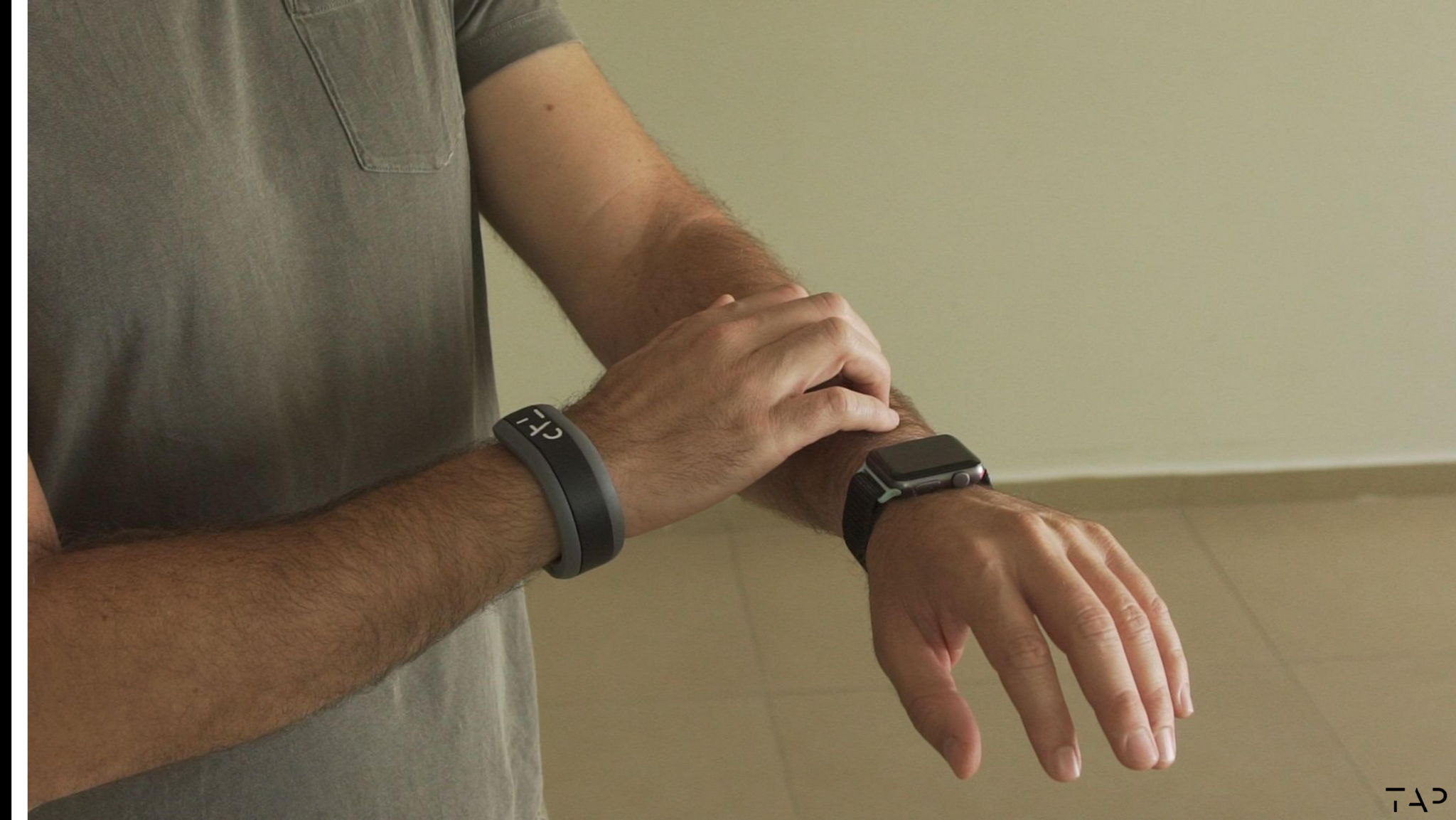 Tap has Raised Over $13 Million to Date. Our last Reg CF Offering was Oversubscribed by 50%
Tap is a Proven, Patented Technology, with Tens of Thousands of Users and a Four Star Rating on Amazon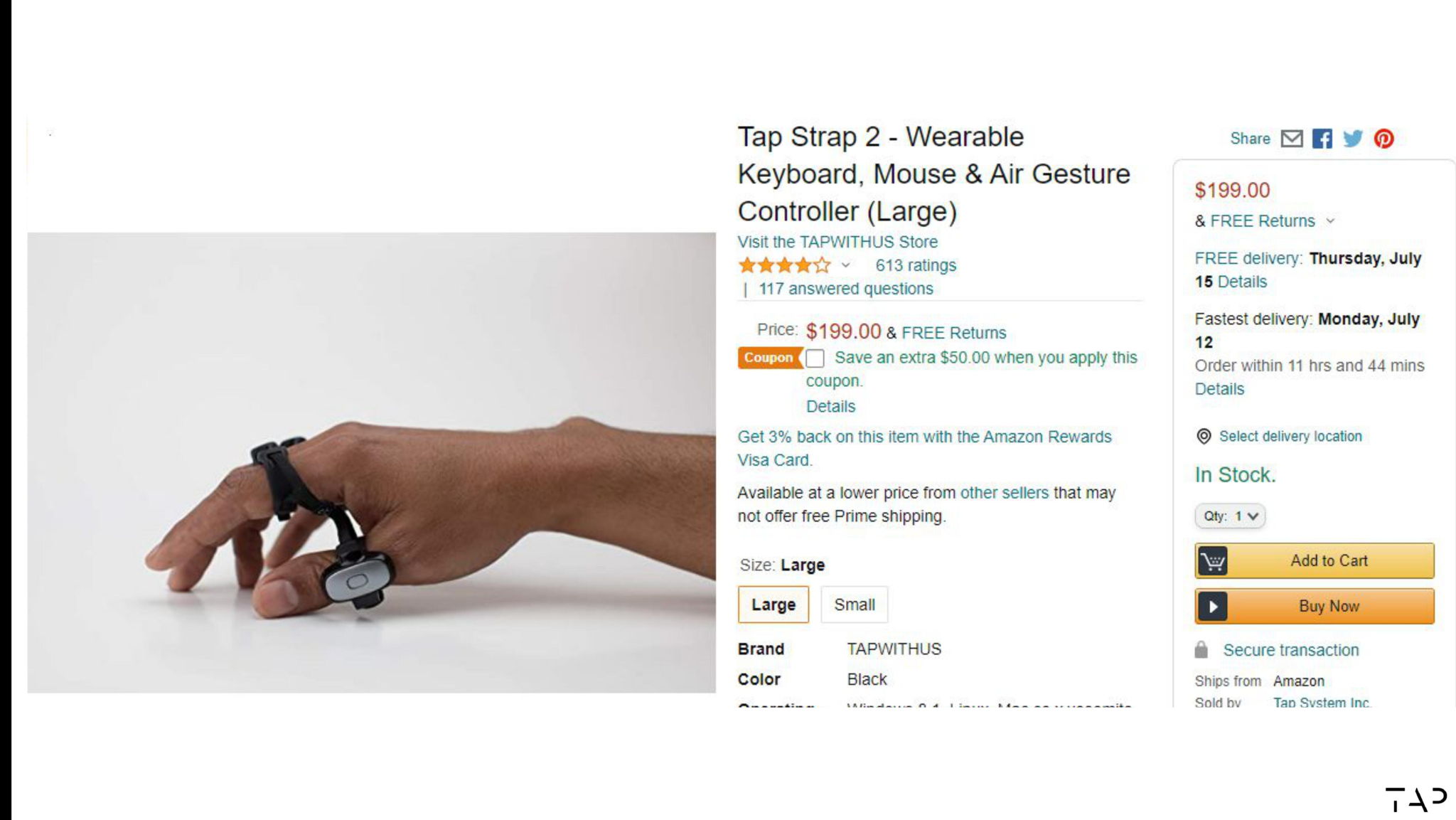 Tap has Gotten Fantastic Media Coverage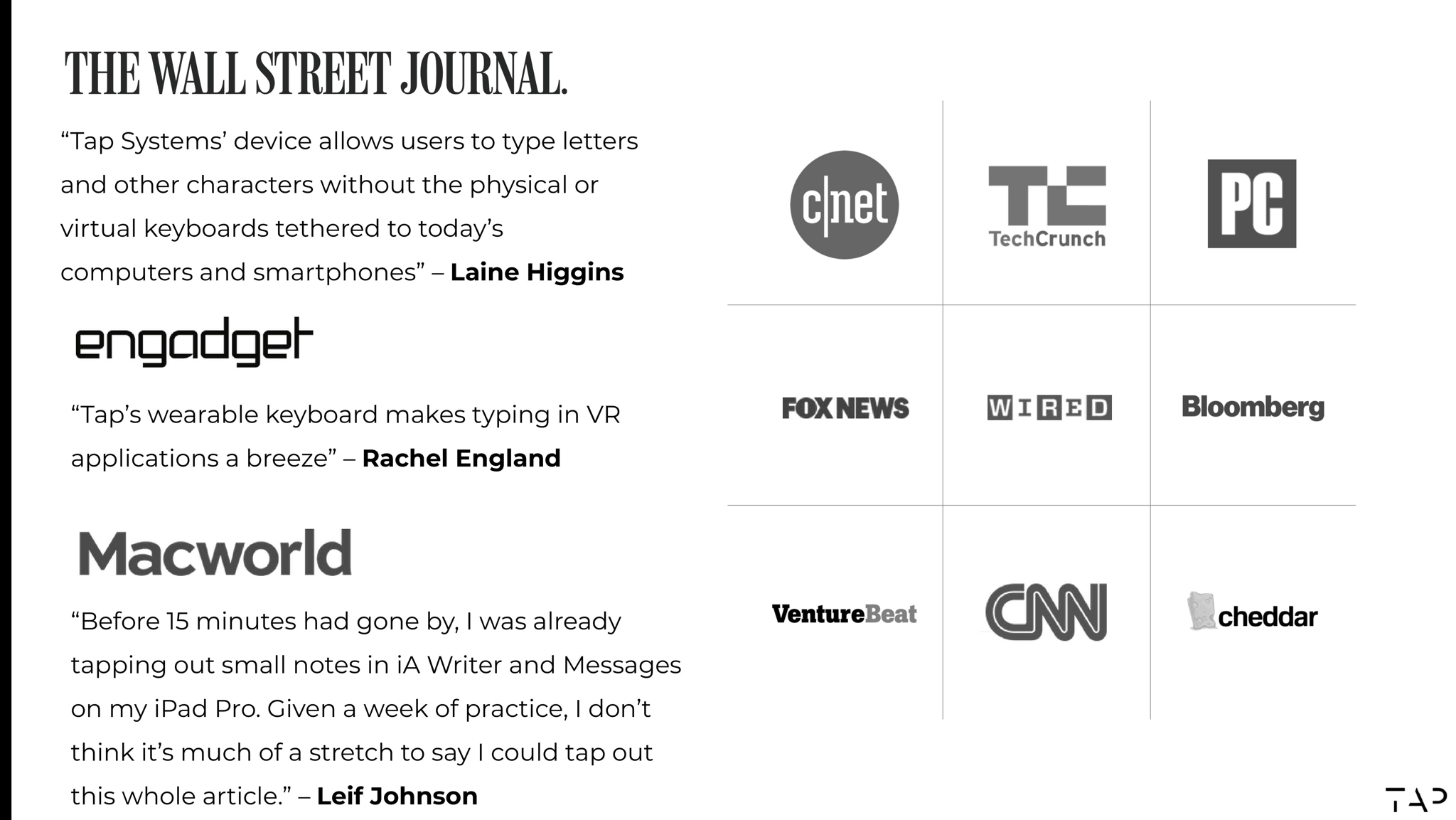 Key Points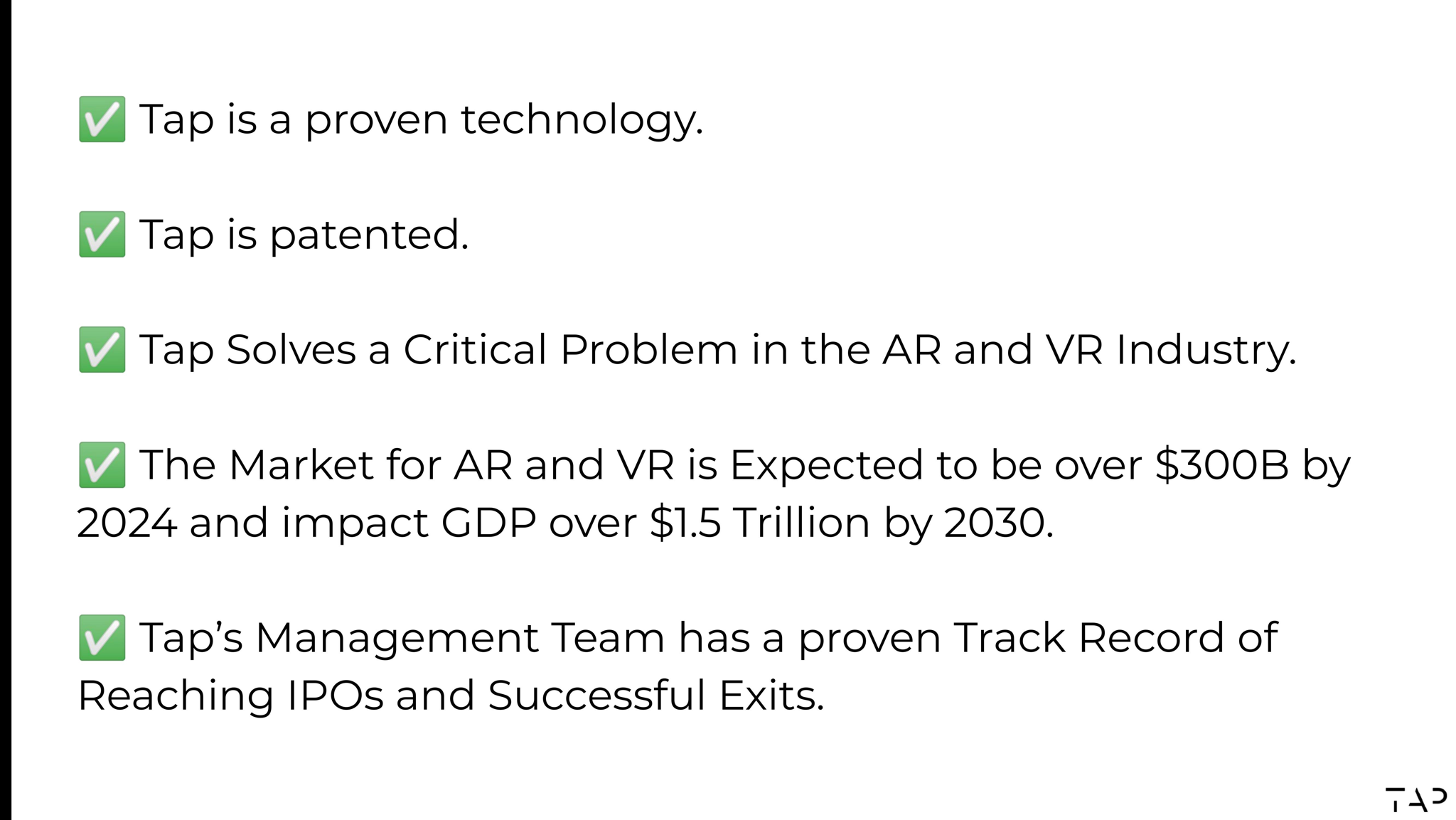 INVEST HERE: https://wefunder.com/tapwithus