🇧🇦 Bosnia and Herzegovina, a prime tourist destination waiting to be discovered
This article was edited using InstaText AI editor:
InstaText Intelligent Editor - Limited Offer
20% off original price - InstaText is AI-powered writing and editing tool for business, academic and private use.
9,99€
Bosnia and Herzegovina is a hidden gem in Europe that is slowly gaining popularity among tourists. This country is abundant in extreme natural beauty and has a big potential to develop into a major tourist destination. Most tourists come to relax in the pristine and clean nature of Bosnia and Herzegovina, where they can run away from their everyday life, which resembles a rat race, and have some quality time for themselves.
The country is located on the Balkan Peninsula and shares its borders with Croatia, Serbia, and Montenegro. Bosnia and Herzegovina has a diverse landscape, ranging from the stunning peaks of the Dinaric Alps to the crystal-clear waters of the Adriatic Sea. The country's beauty is also complemented by its rich cultural heritage, with the old towns of Mostar and Sarajevo being prime examples.
Source: Google Maps
Here are some reasons why Bosnia and Herzegovina should be your next travel destination:
Stunning Nature
Bosnia and Herzegovina has some of the most stunning natural landscapes in Europe. The country's rugged terrain is home to several national parks, including the Sutjeska National Park, which is one of the largest and oldest national parks in Southeast Europe. The park is known for its deep canyons, gorges, and glacial lakes, making it a haven for hikers, mountaineers, and nature lovers.
Another natural wonder in Bosnia and Herzegovina is the Una National Park, which is located in the northwest part of the country. The park is home to the stunning Una River, which flows through a series of cascading waterfalls, creating a breathtaking sight.
Rich Cultural Heritage
Bosnia and Herzegovina has a rich cultural heritage that is reflected in its architecture, food, and traditions. The old town of Mostar is a prime example of the country's cultural diversity, with its Ottoman-era bridge and cobblestone streets.
The capital city, Sarajevo, is another cultural hotspot. The city has a mix of Ottoman, Austro-Hungarian, and Yugoslav influences, making it a unique blend of different cultures. The old town of Sarajevo, known as Baščaršija, is the perfect place to experience the city's cultural heritage.
Delicious Cuisine
Bosnian cuisine is a blend of Eastern and Western influences, making it a unique and delicious experience. The country's most famous dish is cevapi, which is a grilled dish made of minced meat and served with flatbread, onions, and sour cream.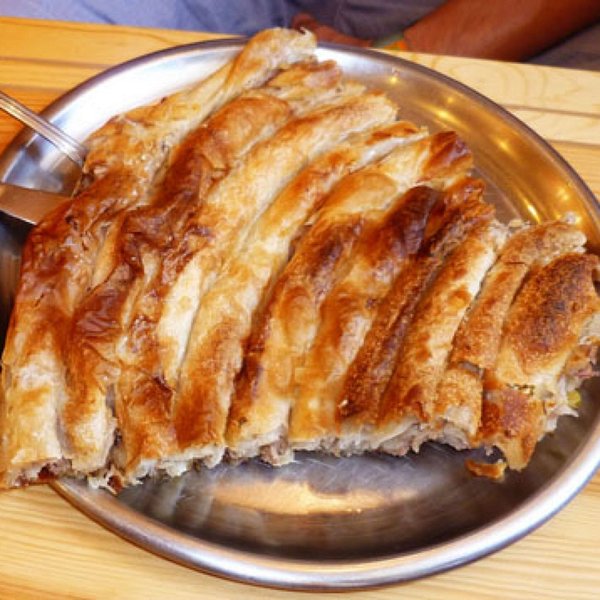 Photo: Burekdzinica Bosna
Burek is another popular dish in Bosnia and Herzegovina, which is a pastry made of phyllo dough filled with meat, cheese, or spinach. The dish is often eaten for breakfast or as a snack.
Affordable Destination
Bosnia and Herzegovina is an affordable destination, making it perfect for budget-conscious travelers. Accommodation, food, and transportation are all reasonably priced, allowing travelers to experience the country without breaking the bank.
Photo: Hotel Emporium
Friendly People
Bosnians are known for their hospitality and friendliness towards tourists. They are always willing to help and share their culture with visitors, making it a warm and welcoming destination.
A prime tourist destination waiting to be discovered
But Bosnia and Herzegovina is not just a tourist destination – it also has enormous economic potential for future investors who want to participate in the country's development as an elite tourist destination. With its strategic location at the crossroads of east and west, Bosnia and Herzegovina offers a unique blend of European and Oriental cultures, which makes it a promising destination for international tourists.
Investors can tap into the country's vast potential for tourism development and invest in various projects that will attract visitors from around the world. Bosnia and Herzegovina is home to several thermal spa resorts, where visitors can indulge in relaxing spa treatments while taking in the breathtaking scenery. These spas have the potential to become world-renowned destinations, providing an opportunity for investors to make significant returns on their investments.
The country's rich cultural heritage and history also provide a unique opportunity for investors to develop niche tourism products. From eco-tourism and adventure tourism to cultural and historical tourism, Bosnia and Herzegovina has something for everyone. Investors can work with local communities to develop sustainable tourism products that respect the country's heritage and traditions, while also providing visitors with a unique and authentic experience.
Moreover, the country's infrastructure is continually improving, making it easier for visitors to travel around the country and access its hidden treasures. The Sarajevo International Airport is expanding, and several new hotels and resorts are opening their doors to meet the growing demand from visitors.
With its unique blend of cultures, stunning natural landscapes, and rich cultural heritage, the country is poised to become an elite tourist destination. Investors who are looking to tap into the country's tourism potential have an opportunity to make a significant impact on the country's economy while also providing visitors with unforgettable experiences.
So why not pack your bags and experience the beauty of Bosnia and Herzegovina for yourself?